Apply proven stock investment philosophies and principles and profit from the stock market to achieve Financial Flexibility

Our next run is on 18th & 19th April 2020 (Saturday & Sunday)

Come join us for a 3-hour Masterclass and find out more
This bootcamp simplifies proven stock investment concepts, teaches you how to invest in wonderful companies with durable competitive advantages that ensures profitable growth of revenue, giving you great returns over the long term from stock price appreciation and dividend payments. 
Simple technical analysis techniques are also taught for better market entry and exit. Options can dramatically improve investment returns and allow short-term opportunistic trades and this is covered in this Workshop.
Whether you are a new investor or someone who has dabbled in the stock market for a while, have you ever wondered if you need some skill-sets to thrive in the stock market? How do you actually go about selecting the companies or stocks to buy? Is it based on some analysts' reports, or is it based on stock tips from your brokers or friends and relatives?
Do you understand the companies you buy into, the products and services they offer, their competitors and whether they are making good profits and will continue to do so for the next 10 or 20 years?
The fact is that stock investment can be learned and there are many people you can learn from, investment gurus like Peter Lynch, Warren Buffett and Donald Yachtman who have made fortunes by following some proven principles of investing. 
Stock investment like any other investment carries some risk and that's why the most famous and accomplished investment guru Warren Buffett's Rule No. 1 is Never Lose Money. You need to know how the stock market works and invest wisely before you plunge into the deep waters. 
We invest in pursuit of higher returns than bank interest rate, so that we can beat inflation rates and compound our savings towards retirement. 
You don't need to be a rocket scientist. Investing is not a game where the guy with the 160 IQ beats the guy with the 130 IQ.
Companies that have no debt can't go bankrupt. 
Stock Investment Framework -
What if there is a framework you can use that guides you along during your investment journey? There are thousands of publicly traded companies, which ones should you decide to even get interested in investing?
When you buy a stock, think of it as taking part ownership of the business. When you want to own a business, like say a restaurant, or an IT company, what due diligence process would you go through?
I bet you want to know how the business is currently doing, why the customers are buying from this company and the profit margins available. Are your customers loyal and why? Can you grow and expand this business further?
Quantitatively, this is how you assess a stock. 
And then you go through the financials, the profits, the margins, the cashflow generation and some financial ratios. Oh my goodness, some of you may think, you have to deal with financial statements and maths. This does not need to be daunting though and the trainers have experiences bringing the most novice of all up to speed to appreciate the essential numbers. 
After the qualitative and quantitative steps, you want to buy the stock at a discount, paying $0.50 for something worth $1 like you may hear from many regarding the definition of value investing. Well, it is that and you want to own stocks of companies which continue to thrive for the next 20 years, 30 years; in fact forever so you see the stock prices continue to soar. 
Cashflow Mastery Program simplifies what is necessary work to pick sound and quality stocks and buying at a discount. 
Why Invest In The Stock Market?
Cheng Kok was personally trained by Mary Buffett and is an experienced trainer of value investing and options strategies at two other institutions. Other than delivering speeches, he has been on 93.8FM and is a co-author of the book Secrets of Value Investing
Angel was a core investment researcher and trainer at Buffett Online School with Chinese as the medium of instruction. She also teaches options strategies at Options Mastery Programme. Trained personally by Mary Buffett, she was featured on the Newpaper on her investment journey. 
Trained in Value Investing and Options Trading, prolific reader of investment books, serial entrepreneur, almost full-time investor who has achieved Financial Flexibility. Liong Hai's investment portfolio includes rental property, plantations, business ventures and a $1Mil stock portfolio.
Marcus joined Mary Buffett's Superstar Programme in US. After completing the 1-week training, he was certified by Mary Buffett herself. He has also been invited to speak at NUS, NTU and SIM on several occasions. Professionally, Marcus has more than 10 years of working experience in the finance industry.
Our trainers are well versed in value investing principles, fundamental analysis and options trading. A few of them have also been personally coached by Mary Buffett from the renowned Warren Buffett family. While still holding full-time jobs, they are actively practising the investment framework, methodology and principles, investing primarily in the US and Singapore stock markets, averaging 20% plus annual returns. They have either achieved financial freedom, financial flexibility or working towards the grand goal.
More importantly, all of them are passionately learning and teaching all the time, applying the system as it has worked for them. Together they also conduct Financial Literacy workshops as part of giving back to society. 
The trainers are practising investors, meaning they actively research companies to invest for the long term. With the diverse background and experiences, students can look forward to sharing of insights in industries ranging from IT, emerging technology, telecommunications, pharmaceutical, insurance, banking to stock brokerage etc. 
You will learn what is best described as stock investigation, and through the stock investment framework. The best advice in stock investment is to invest ONLY in wonderful and quality companies. You will learn qualitatively and quantitatively how to spot these companies, the financial metrics that matter. Be an expert knowing about ROE, ROA, and FCF. And it is important you want to buy these companies at a discount, so you need to know about valuation or how much you should pay. There are a number of valuation methods like relative PE, PEG, DCF and the whole calculations will be taught through case studies and classroom exercises.
Options Strategies & Technical Analysis
We believe the fundamental analysis knowledge and skills you learn through the stock investigation process equips you well to pick up quality stocks which either pay dividends or will make you rich through capital appreciation, especially with a long term investment horizon. We however think the right price entry points (do not be confused with timing the market) through simple technical analysis can improve your returns. Options strategies are useful and powerful tools as well to generate regular cash-flows and income while you "wait" for certain stock prices to reach your target levels.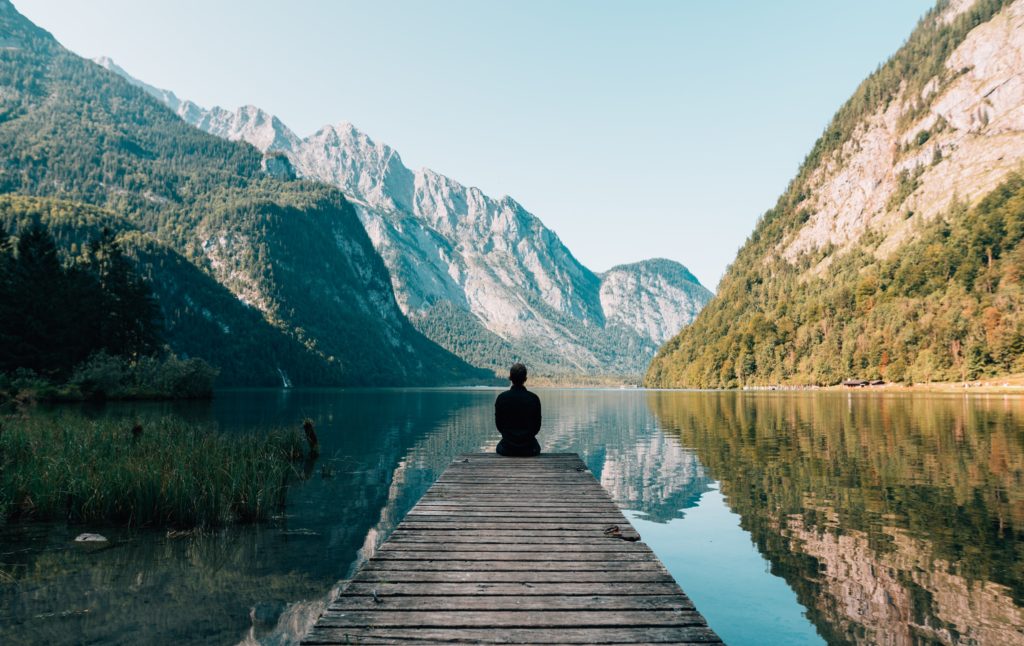 Apple : 30% Return On Investment
Apple is a stock that we analyzed and the stock price was beaten down quite badly toward December 2018. We know Apple is a wonderful company in many counts: it has a strong brand name, has a tight ecosystem with 1 billion plus IOS devices. 
We first became interested in this stock when the stock price started to decline sharply in November 2018 with this article.
The entire analysis was based on the stock investment framework covered in this course. The financial metrics of Apple are sterling, but you should also buy great companies at a discount.
With the fair value determined through the valuation methodology, we initiated a buy at $147. This was sold at $191 recently for a 30% return on investment. We are actually comfortable to keep the stock longer but we feel the general market may be too expensive now.  
Facebook : 38% Return On Investment
Facebook is a company that almost every one of us knows, and I am sure we use at least one of their service platforms, Facebook, Instagram or Whatsapp. 
Several data breach and data security issues caused it much grief and the share price dropped from a recent peak of almost $220 to a recent low of $124. We covered the issues surrounding Facebook with this article.
From our analysis, we noticed Facebook was traded at a price that was way undervalued. 
We started investing in Facebook through various options strategies. We also bought the stock at $130 and recently sold at $180 for a 38% return on investment.  Again we are comfortable to keep it for a longer term but we wish to have some good cash position in our portfolio.   
Why Cashflow Mastery Program
Limited Masterclass Seats, So Hurry
Take action now and you may see vast improvement to your finances. 
IMPORTANT NOTES FOR SEMINARS Please note that under the Singapore Personal Data Protection Act (PDPA) 2012, we respect the privacy of all our customers and visitors, and are committed to safeguarding the personal information you provided to us. For the event registrations, you will be requested to provide your personal particulars, which include but are not limited to the following: a) Full Name b) Contact details, including telephone number/s and/ or email addresses